Syndicate Angling in Kent
Have been trickling in some bait around my local area, I've found over the years, if this is done on a regular basis it can produce great results. The problem we have in more recent times is of course getting back into the area we have pre-baited. So I find a little and often approach in more areas gives me a better chance of fishing at least one prepared spot. In my second Article for Carp Talk I wrote about some waters at Lydd at the time which was one of my favourite venues. Not just for the carp fishing, it was peaceful with many coastal water birds visiting the lakes; another hobby which goes hand in hand with fishing. Listening to the screech of some of these birds a dawn is still one of my fondest memories of the place. Last time I promised an update on some of the local waters. I will start with a piece from my second scribe.
I first got involved with syndicate angling on Heartbreak Lake on the Lydd water sports complex at Denge marsh road. Lydd has been my favourite local water since the early eighties. Gin clear waters, dark old looking fish; not always the easiest lake but the rewards were always worth the effort needed to catch these fish. We have seen many changes over the years. The first to come on were the jet skiers after some resistance from anglers. Inspite of this fishing continued with the water clarity now resembling pea soup. The fish didn't seem to mind this however. With the carp putting the weight on there were lots of twenty pound plus fish.
Overcoming Oxygen Depletion
Twenty or so large carp were put in the lake from the big lake next door when oxygen depletion caused the fish to be washed up on the shores of the lake. Over the next few years, fish of twenty-five pound plus and a couple of thirties made this one of the best fisheries around.
Ownership of the lake changed hands, as is always the case in these situations the fishing rights are always in doubt until a deal is struck with the new owners. In the past this has always worked out favourably for the carp fisherman with access to the lake, albeit limited to mainly overnight sessions. A new syndicate angling group was formed and I moved on to pastures new, always in the back of my mind thinking of a return sometime in the future. Captures of these lovely fish continued for the new syndicate.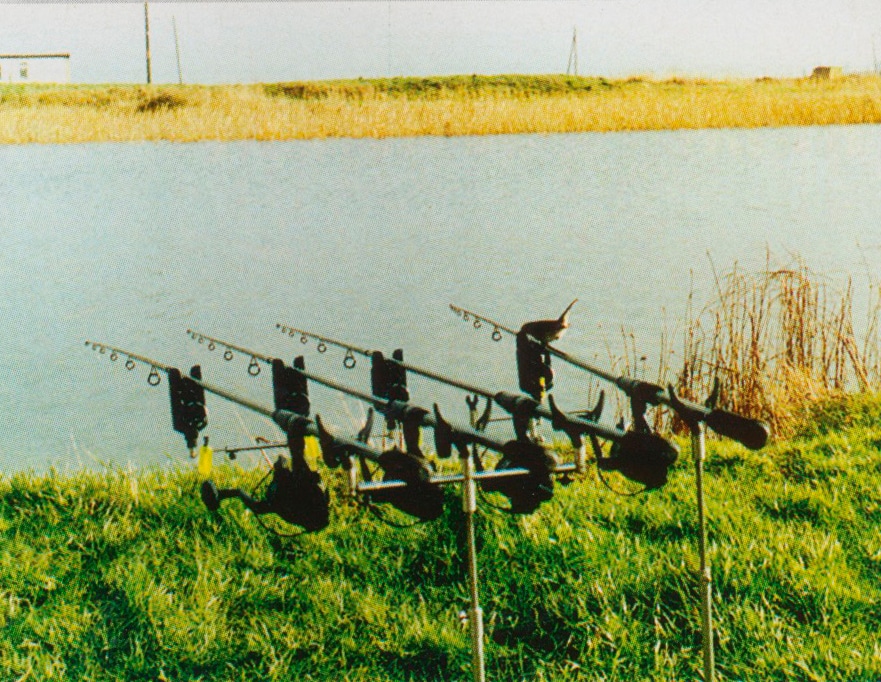 Syndicate Angling Challenges Continue With Change of Ownership
Then once again another change of ownership with the anglers losing the fishing rights. With no anglers on the lake, rumours were saying that the fish were being taken out by the owners and being sold. Eventually the owners allowed some of the original anglers back on the water. It was decided after the first year that in fact a lot of the fish had been removed and paying the money the owner wanted wasn't a viable proposition. I did catch five different twenties in that year, for me points to perhaps some sort of future for the new syndicate angling group of anglers who are now on Heartbreak. The water samples I had analysed at Lydd last month came back all clear so hopefully good news all round.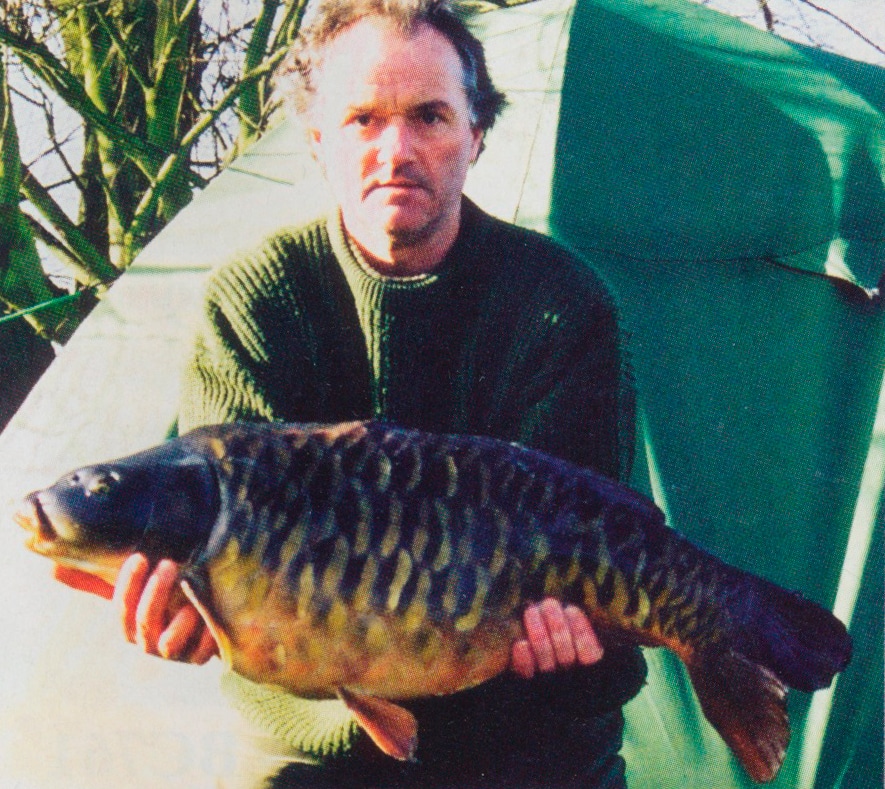 Stonar Lake at Sandwich
Good winter water Stonar Lake at Sandwich has been closed to angling for some time now. Inevitably the rumours have been doing the rounds. So I called in to see Mike Hart estate manager for Ramac Holdings the owner's of this site to find out what the company plans are for the lake. Ramac have submitted plans for an access road as the only way in at the moment is through an industrial estate and with current safety at work acts this obviously now not acceptable. Its very likely fishing will resume when the work is completed with a local syndicate angling club taking over the day to day running of the water. The owners did express some concern about some anglers poaching overnight, so a word of warning here if you want stonar back sooner rather than later!
Best Tools for Winter Carp Fishing
Winter Gales have now taken over from the frosts and temperatures have been unusually high for the time of year. As a result of the milder weather some good catches have been reported around the county. Taking my own advice from last months grapevine, I started at Cottington Lakes taking three double's in an afternoon on Mistral 10mm pop ups. Long time Kent carper Brian mills has been catching at this venue with fish to 18 on his single rod and float methods. Mid-Kent Fisheries starting at Chilham mill Rob Langley had four over a weekend session with two 26lb mirrors from the very productive swany swim. Dean Marshall with a 26lb from one pole. Mick Perry fishing overnight caught two from the snags at 24 and 18 on mainline NRG.
Best Bait for Winter Carp Fishing
Over on the Milton complex at Handle Dean Marshall again with three Twenties. James Covus fishing through two very windy nights at Tonford caught two mirrors of 23 and 22 after a change of tactics from protein pop-ups to 16mm fishmeal matrix flavoured with squid, Octopus, Tuna and Sardine from Premier Bait. News from the Thanet based Bait Company; Tony Smitherman (Bamber) has now taken full control expanding the business with a new tackle store, with Jock White helping out behind the counter. Premier Trading can be contacted on 01843 583595.
Rumour is that a 40 pound fish has been caught from Swan Lake. Thanks to James Covus for the photo of his 36 .07 from the Swan in May caught on a Chum mixer. Many people believe this could be the fish if the rumours are true. Conningbrook, to my Knowledge the last fish caught here was two tone to Gary bays. Early spring is usually the time to get on there with more chance of a fish being caught at that time of year. Fordwhich, a few twenties out during January but has slowed down a bit of late. Rumours of another possible forty capture this time from Chipstead Lakes in Sevenoaks run by the Holmesdale club. This lightly stocked water does have a certain amount of mystery about it. For tickets and information contact A&I tackle at Orpington on 01689 862302.
Kent Carp Competition

Nickolls Leisure, the few anglers fishing have caught, with fish to 18. News of a carp match at Nickolls for cash prizes from Saturday 27th to Sunday 28th April fish from 1pm Sat to 1pm Sun entrance fee £10 followed by a BBQ. Book in by 11am sat by the sailing hut or contact Mrs G.Weller on 01303 261573 by the 20th of April for bookings and information.
Maidstone Victory Angling Society are taking new members, they have seven lakes and 6 miles of the river Medway, the carp only lake has fish to 35 pounds. For more details regarding these fisheries and membership fees contact J.Perkins on 01622 202686.
Perhaps at this time of the year, day ticket venues offer the best chance of getting a bend in the rod. Elphicks Fishery near Goudhurst is gaining a reputation for big carp on this four-lake fishery. The North Lake at 6 acres is the home of nine known 30's with a good head of 20's and high doubles. Night fishing is allowed on this lake by membership, certain conditions must be followed on this lake. All other lakes on the complex hold lots of carp to high doubles. 24 hour 2 rods is £15 0r £12 for a full day. For more information contact Elphicks on 01580 212512.
Bywater Lake, Tyler Hill near Canterbury carp to twenty pound, no boilies allowed on this lake. Open from 07:30 until dusk, call in at the house for a day ticket 1 or 2 rods for £5 Tel: 01227 764048.
Long Shaw near Sturry again no boilies, carp to mid twenty day only contact Ken Goldsmith on 01227 710263.
Chequer Tree Course Lake at Bethersden carp to twenty-two pounds £10 for two rod day ticket contact 01233 820078.
Cackle Hill Lakes at Biddenden Carp to Twenty one-night fishing allowed. Double figure fish caught recently to night anglers. £12 for 24 hours £6 day ticket Contact Robert on 01622 890884. Well that's about it for this month.
The above article is a reprint of my original column "Kent Grapevine" (#2) in Carp Talk magazine. Since that was written in 2002, fishing has been restricted by the growth of the water sports centre, so any prolonged campaign is not viable. Fishing restricted from darkness to first Light. The only way to get on there now is with the consent of Simon the lake owner who may or may not let you fish overnight.
Some more images:
Tight lines, Trev.